Time for some shameless self promotion.
If you have a website or blog and want to embed your items for sale then I have been working on a new tool to make this pretty straight forward.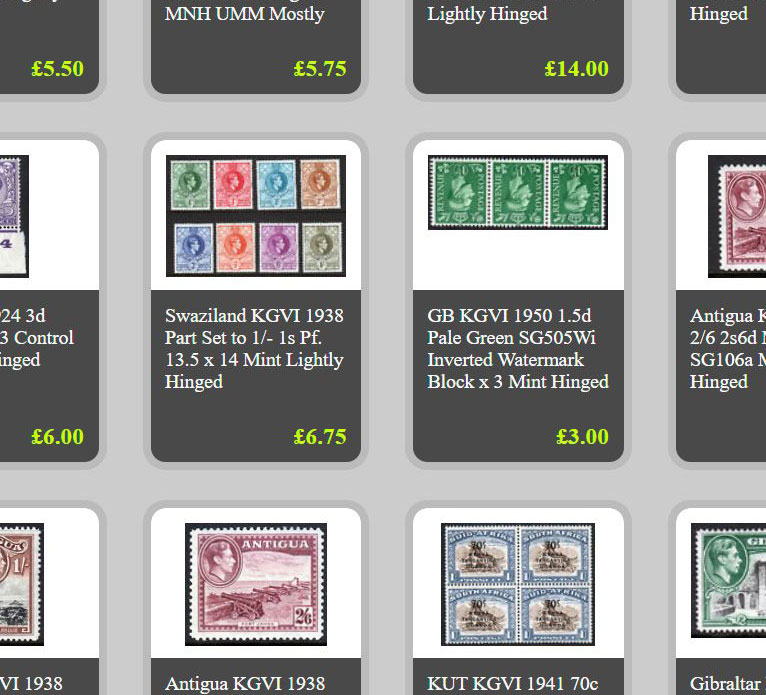 My interest started here on this blog when I was looking for some way to embed the stamps I have for sale over on eBay. You can see the kind of thing I have made by clicking on the link to my eBay shop in the menu up top.
I'm a keen programmer and once I'd got a feel for this project, I thought I would make something useful out of what I had learnt, and thus I came up with this AuctionAlly eBay shop embedding solution.
There's no need to register, you can use the designer tool freely. You just need your public eBay username that the system uses to get your items from eBay. Have a play with the designer and see what you can come up with.
If it's something you feel you can use then you just need to copy a small amount of code into the web page where you want the shop to appear. I am also working on a WordPress plugin, which is very simple to use too.
And like I mentioned, it's free, my team and me might get a small commission from a successful sale but this is at no cost to you – eBay pay out for that.
Here's our new site, there's a forum there if you want to get in touch. It's pretty quiet there at the moment as we only launched a few days ago, but make yourself welcome.
Thanks for reading!
Link: https://auctionally.co.uk/
(Visited 132 times, 1 visits today)