I've collected and scanned many postcards over the years, and I thought it would be nice to offer them for sale as good value prints.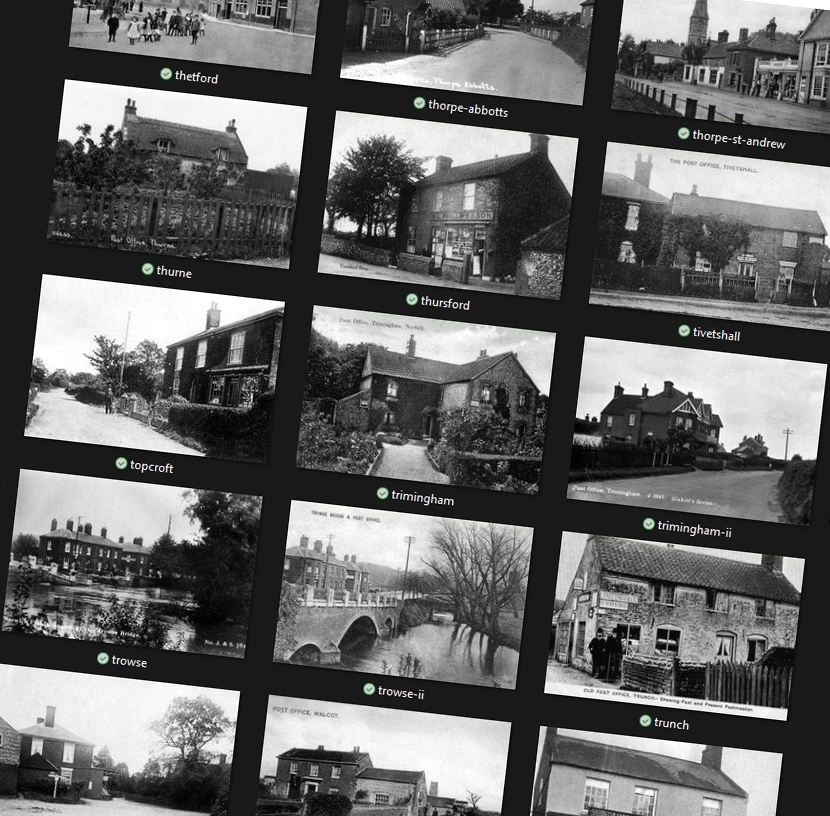 I have tried to clean them up as best I can – there are a few rarer ones offered that are looking their age but are probably still acceptable – I'll update them if I find better examples.
Prints are of lab quality and produced with a Canon dye-sublimation printer. Each print is coated in a protective covering as part of the printing process, and Canon says it will last 100 years.
They are available in a size of 6 x 4 inches. Please note that an ordered print may have slightly different cropping to the illustration due to the nature of printers.
To retain as much of a scene as possible, occasional prints are in a letterbox format. The quality of an image relies heavily on my source postcard, some being very hard to obtain.
Currently I only offer prints of Norfolk Post Offices as that has been my main focus over the past few years. If these prove popular I might go into other counties.
Here's a link to the shop: Norfolk Old Post Office Prints, which can also be accessed from the main menu.