About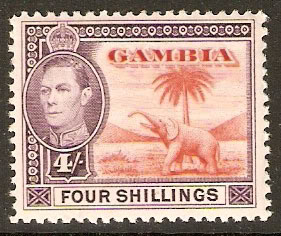 I began collecting during the 1980s, many years ago when I was young. My father and my Nan were the people responsible for introducing me to this interesting and addictive world of little pieces of paper.
I started out with modern Great Britain, and always liked to get the new First Day Covers that my mother would buy for me from time to time, or the new set of stamps fresh out of the Post Office. I still have all of these and will probably never let them go.
I had a long gap where I completely forgot all about stamps, but slowly I began to take a new interest around the turn of the millennium.
These days I concentrate mostly on early GB and Empire & Commonwealth. I particularly like the KGVI issues, but also earlier if I like the stamp. I also like a bit of Postal History and collect early GB on cover too.
As of June 2023 I have been accepted into the ranks of the IPDA (Internet Philatelic Dealers Association), member number 449.
So that's a little about me. If you found this blog then I hope you will find some of my ramblings interesting. I am far away from being an expert, but it's fun to communicate things.
Thanks for popping in!
Rog.
Contact : rog@thestampbook.co.uk