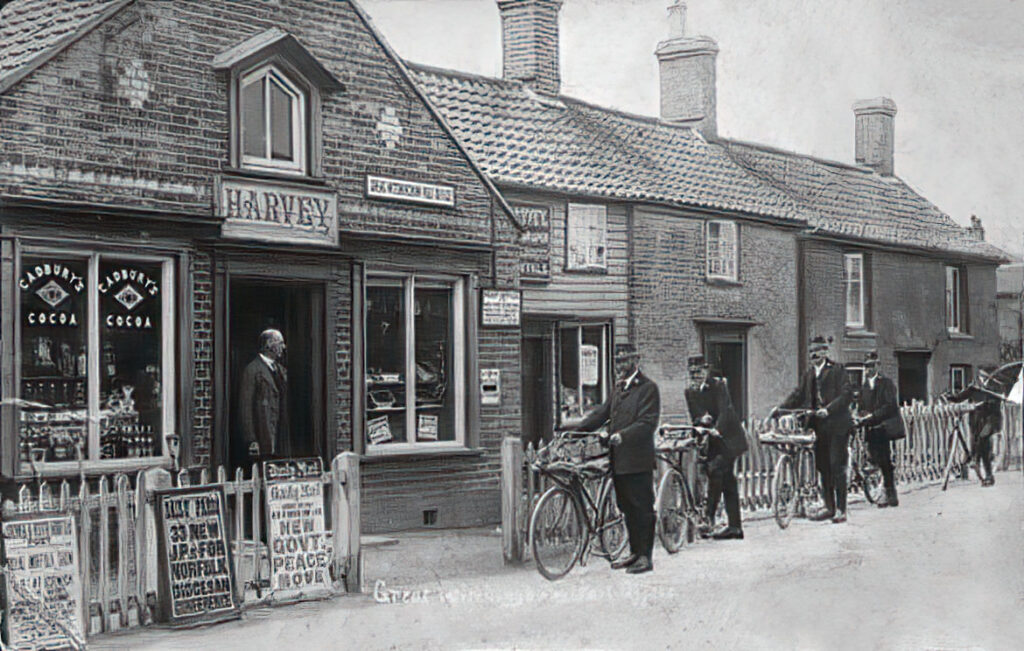 Great Witchingham is a village and civil parish in the English county of Norfolk, about 11 miles (18 km) northwest of Norwich. ~Wikipedia.
Kelly's Directory of Norfolk 1900 shows that George E. Harvey was postmaster at that time, and as you can see, his name is displayed above the door. I assume that is him standing there.
Recently there is still a sign marking it as the post office still (from the Google image), but it's either been closed or having repairs.
Nice to see all the postmen with their bikes.