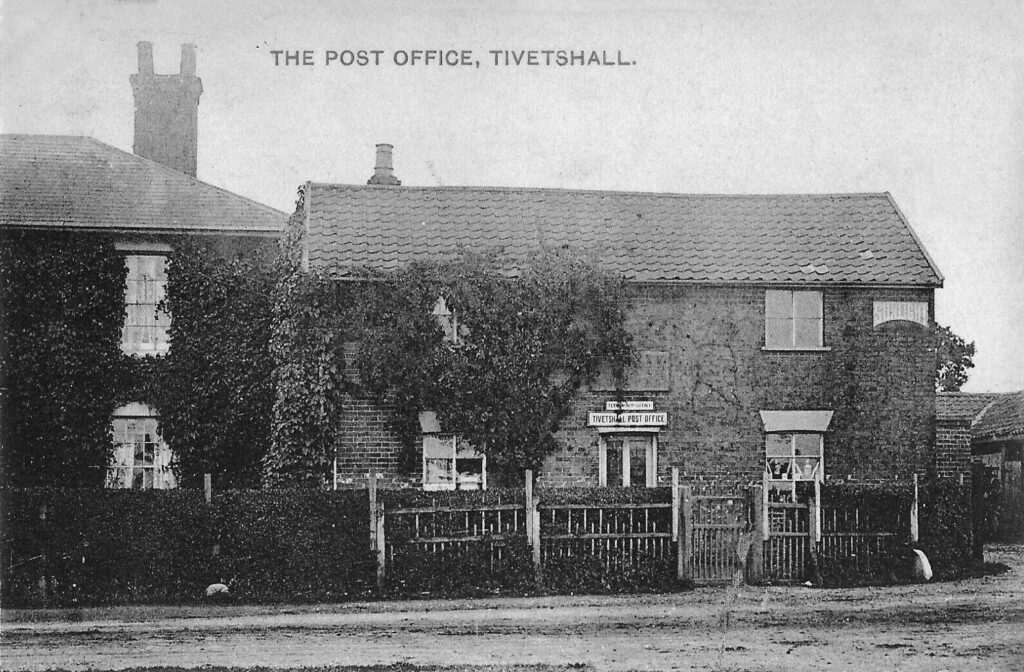 Tivetshall is a civil parish in the South Norfolk district, in the county of Norfolk, England. The parish includes the villages of Tivetshall St Margaret and Tivetshall St Mary. The name "Tivetshall" means 'Nook of land'. ~Wikipedia.
If it still survives, I have yet to locate this building.
There is an example of the Tivetshall postmark on a King George V stamp on the reverse.