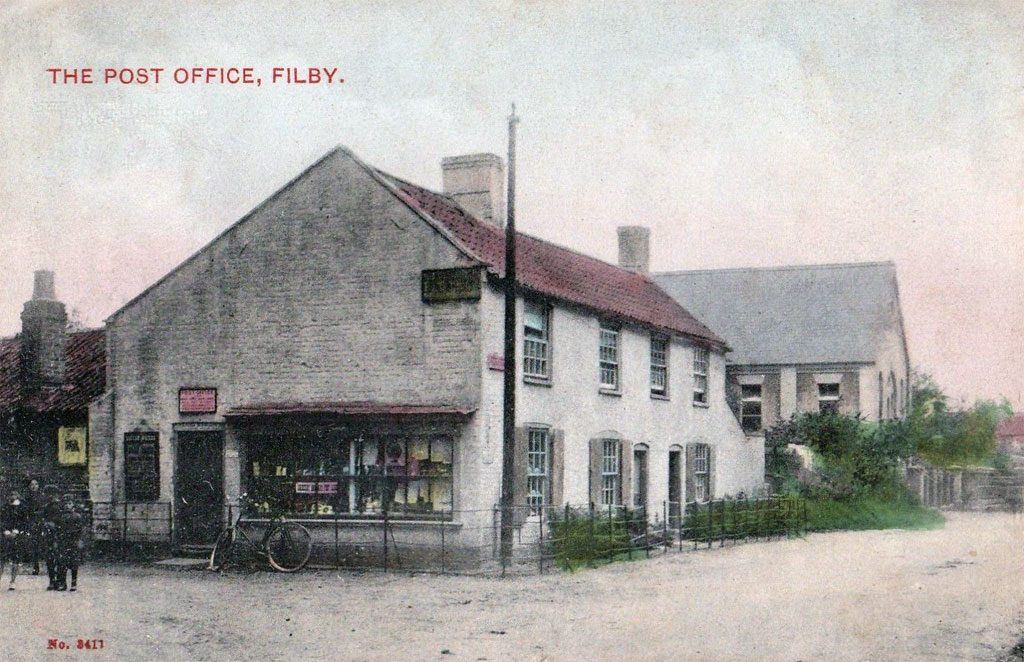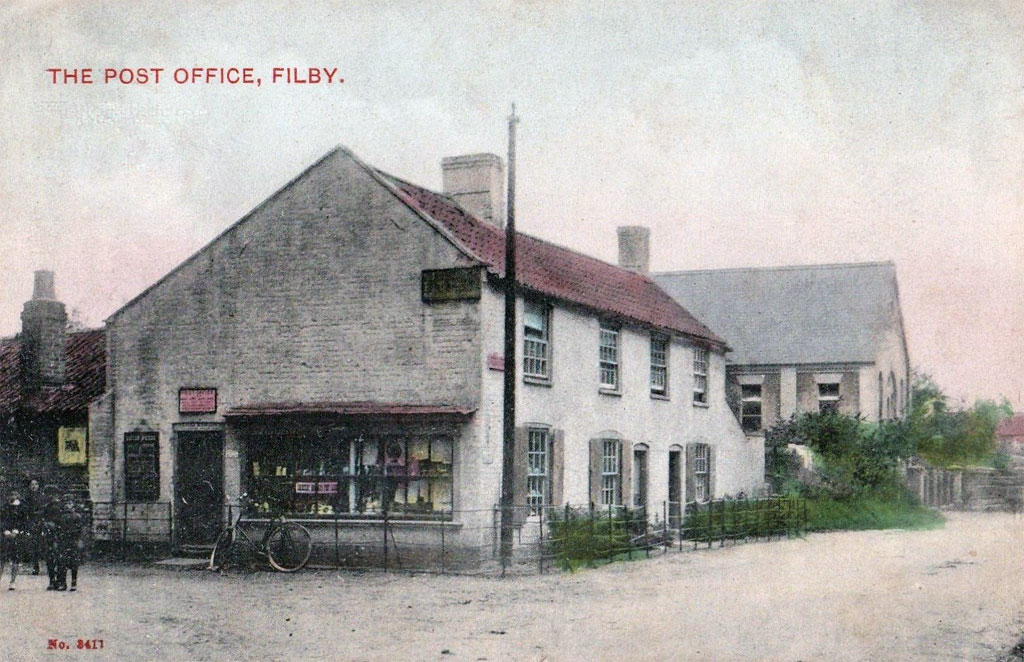 Filby is a civil parish in the English county of Norfolk. It derives its name from the Viking File the Dane, who settled in the area around AD 800. The village is situated on the shores of Filby Broad and Ormesby Little Broad, in the Broads National Park. ~Wikipedia
The postcard dates from 1907. As can be seen from the Street View, the building that was once the post office still remains but the large building in the background is no more.
According to Kelly's 1900 Directory of Norfolk the postmaster around this time was one Benjamin English.
The Ordnance Survey First Edition (later 19th century) shows this post office marked and is also where a benchmark is located.