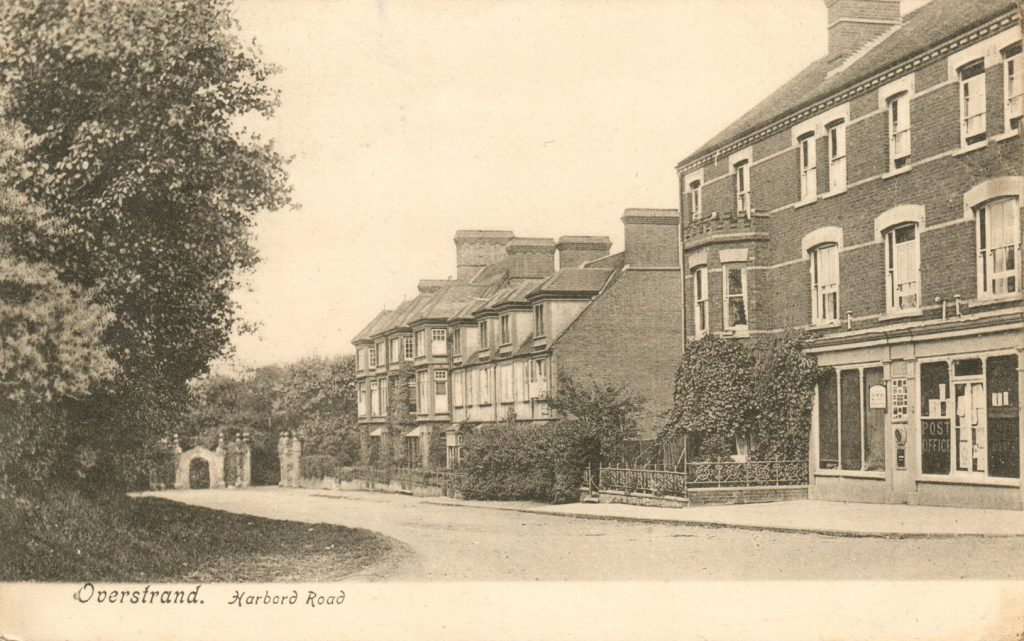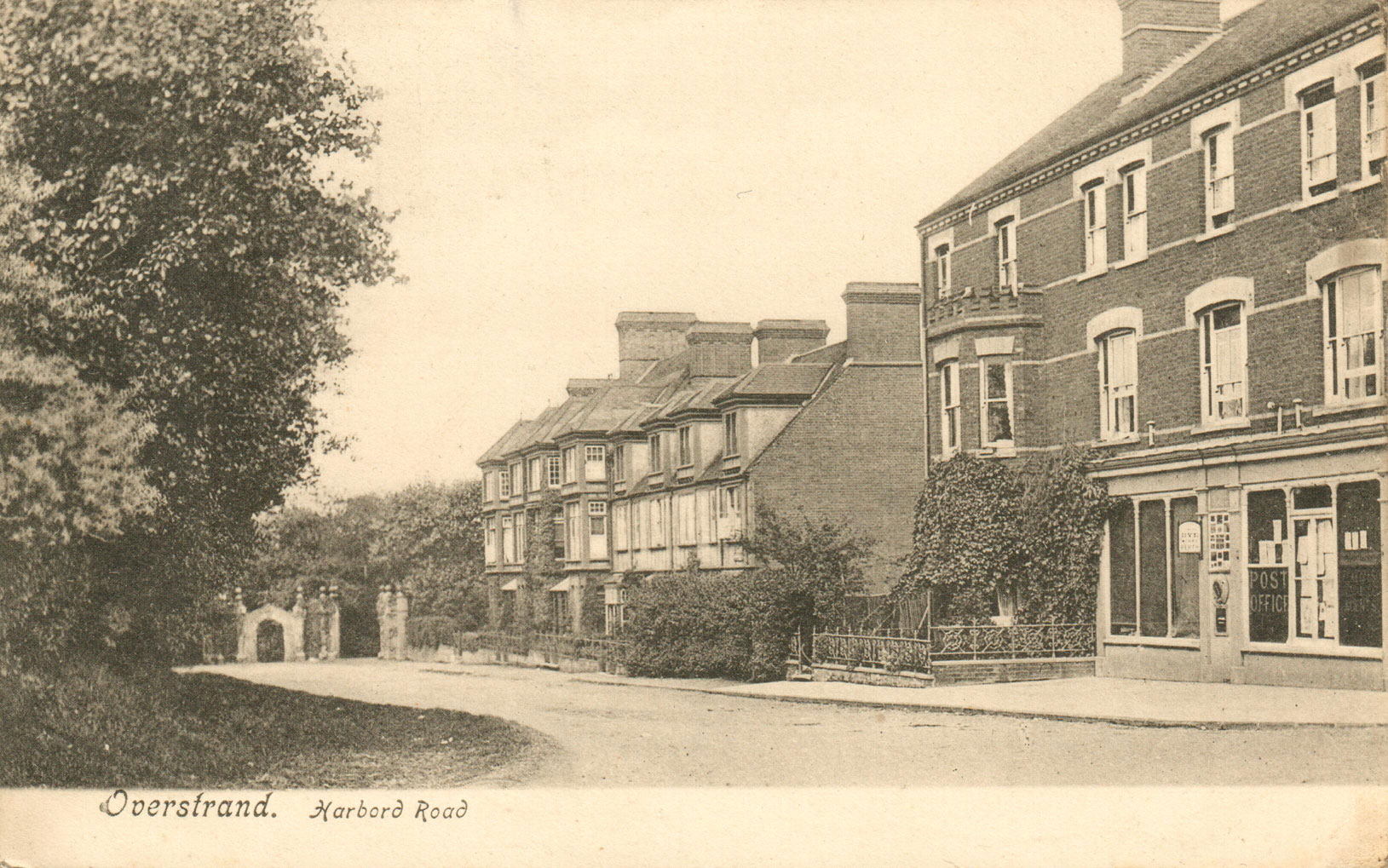 I'm adding this second image of Overstrand as it's pointing to the other side on Harbord Road.
This is from a used postcard that is dated October 1907, with a KEVII stamp. The cancel is very unclear so I haven't included an image. There is a postmark shown in my first post for Overstrand.
It can be seen that things have not changed that much in over a century. The post office (on the right) appears to be private homes now. Here's a close up from the postcard which clearly shows the "Post Office" sign.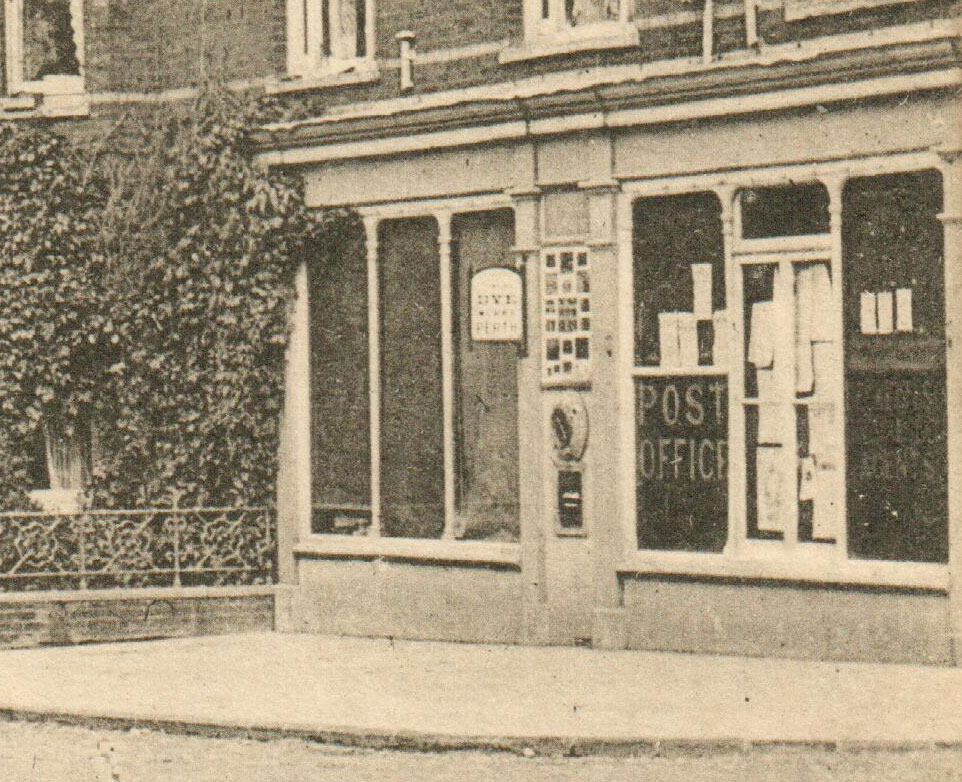 The first edition OS map (surveyed between 1879 and 1886) does not show these buildings, so at the time of the photograph this was a relatively new development.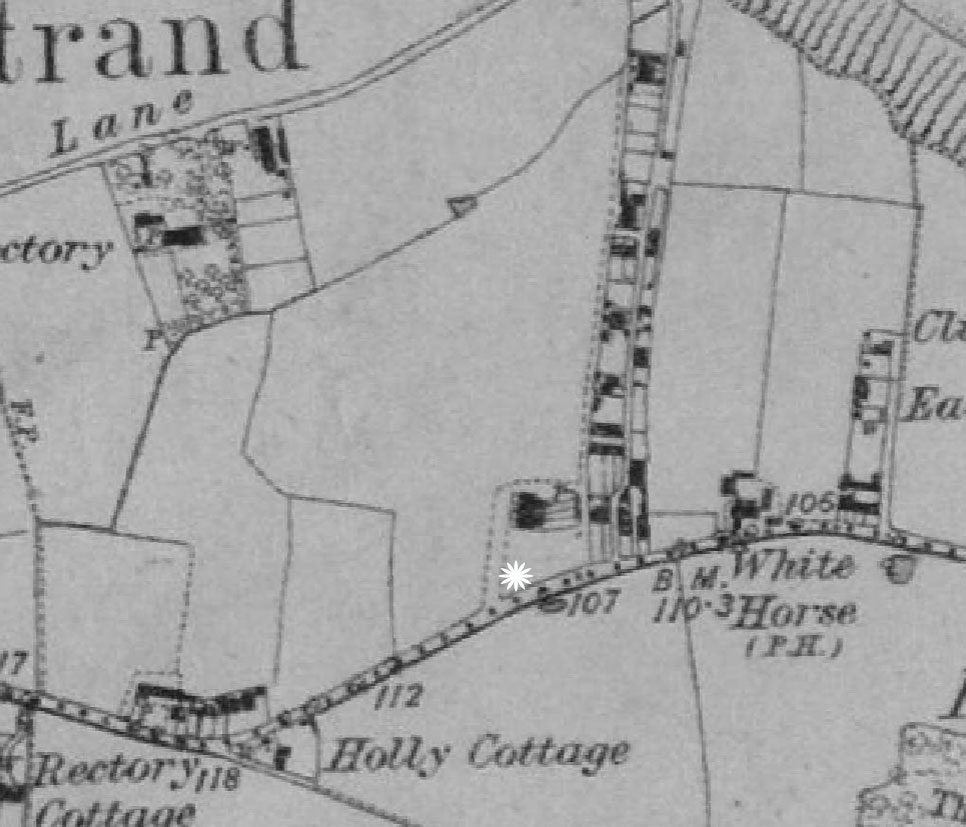 On a final note, Kelly's 1900 Directory of Norfolk lists a George Becket as the postmaster around this time.