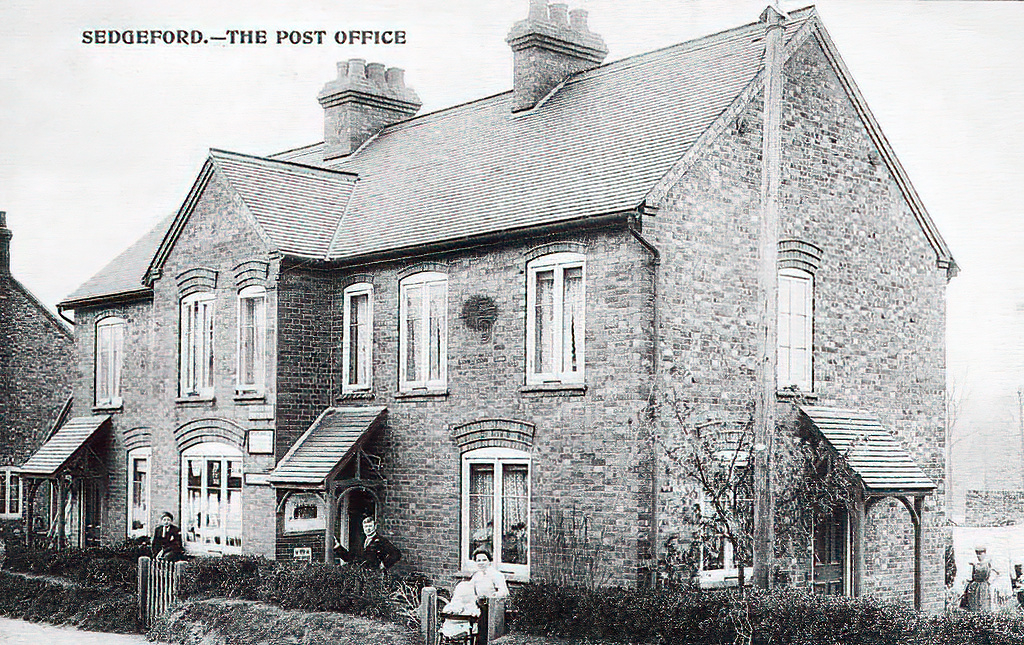 Sedgeford is a village and civil parish in the English county of Norfolk, about 5 miles south of the North Sea and 3 miles (4.8 km) east of the Wash. It is 36 miles northwest of Norwich. ~Wikipedia.
Still there today in much the same form.
George Harry Jacobs was the postmaster there around 1900 according to Kelly's Directory of Norfolk.