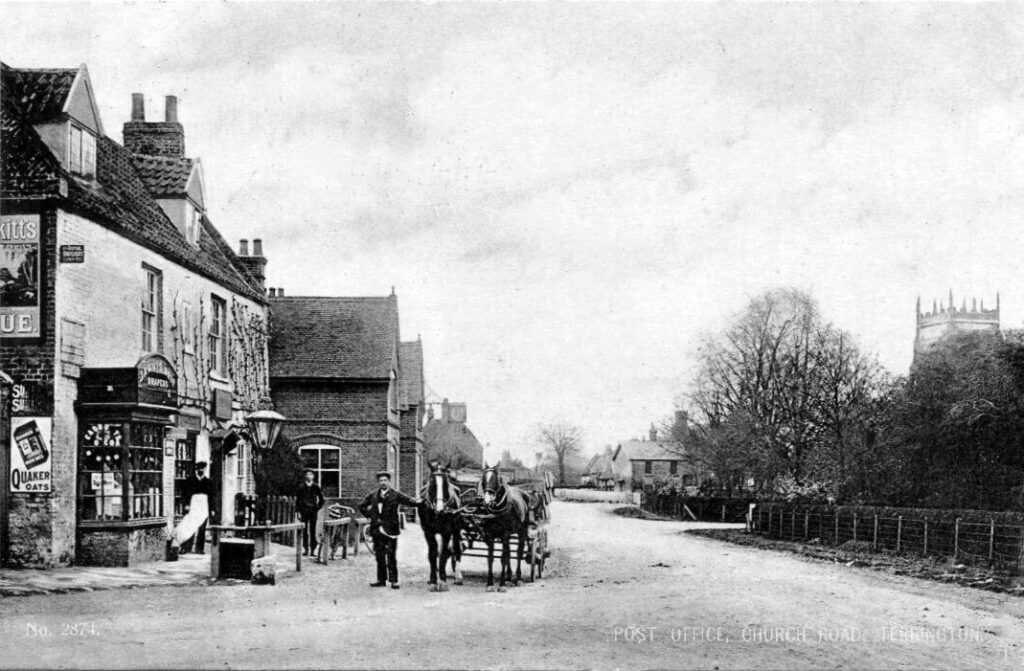 Terrington St Clement is a village and civil parish in King's Lynn and West Norfolk borough and district in Norfolk, England. It is in the drained marshlands to the south of the Wash, 7 miles (11 km) west of King's Lynn, Norfolk. Terrington St Clement in area is the largest village in Norfolk, and the second largest in the country. ~Wikipedia.
Kelly's 1900 Directory of Norfolk tells us that John Ellis was the postmaster at the turn of the century.
Here's what I think is a later image, just to give a clearer view of the church.