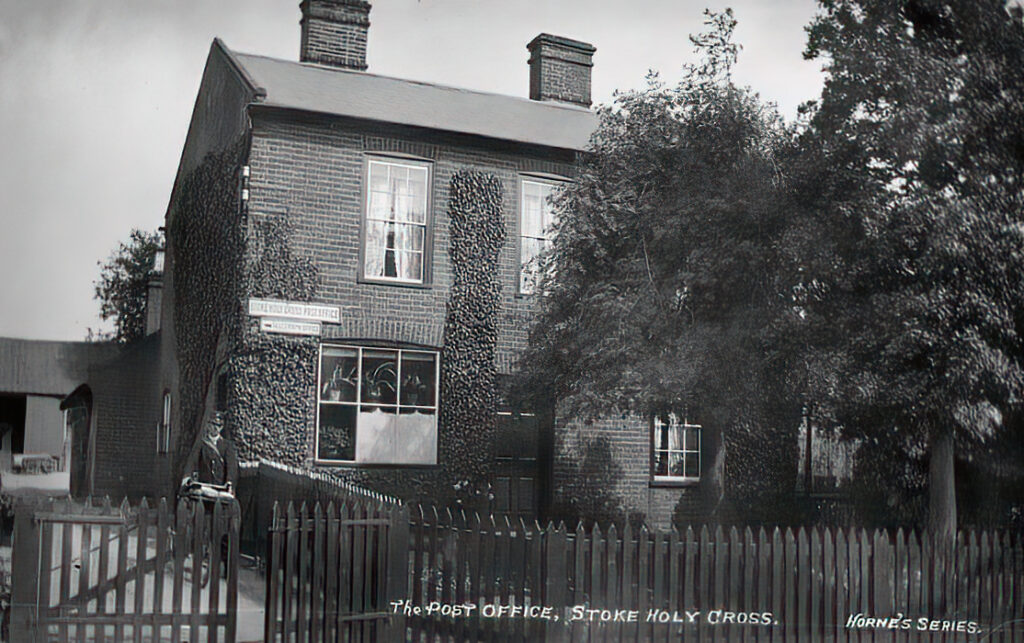 Stoke Holy Cross is a village in South Norfolk which lies approximately 4 miles (6.4 km) south of Norwich. ~Wikipedia
Nice to see a postman in the image. This postcard is dated 1914. Kelly's Directory of 1900 shows William Pratt Horne was a postmaster shortly before this.
Here is the Circular Date Stamp on the reverse.