Often one of the most interesting things about many a stamp is the story it was intended to tell or the event it recollects. In this post I turn my attention towards Aden and the tale behind the KGVI 10 Rupee value from the 1939 pictorial set of stamps. First some history.
In 1839 the port town of Aden was captured by the British, this being a strategic occupation to protect communication lines with India and allow the British control of the entrance to the Red Sea.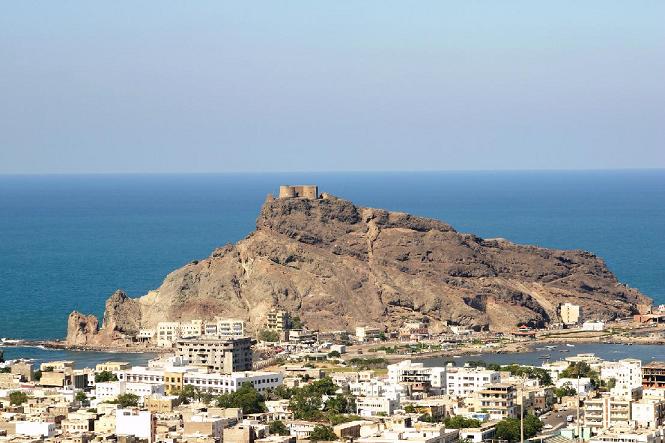 Furthermore, the British wanted to secure Aden as a coaling station for the steamers sailing the Suez-Bombay route. Peaceful negotiations with the Sultan of Lahej had hitherto failed, and skirmishes had ensued. This ultimately induced the British to assemble a modest force of warships and soldiers to pursue their goals, known as the Aden Expedition.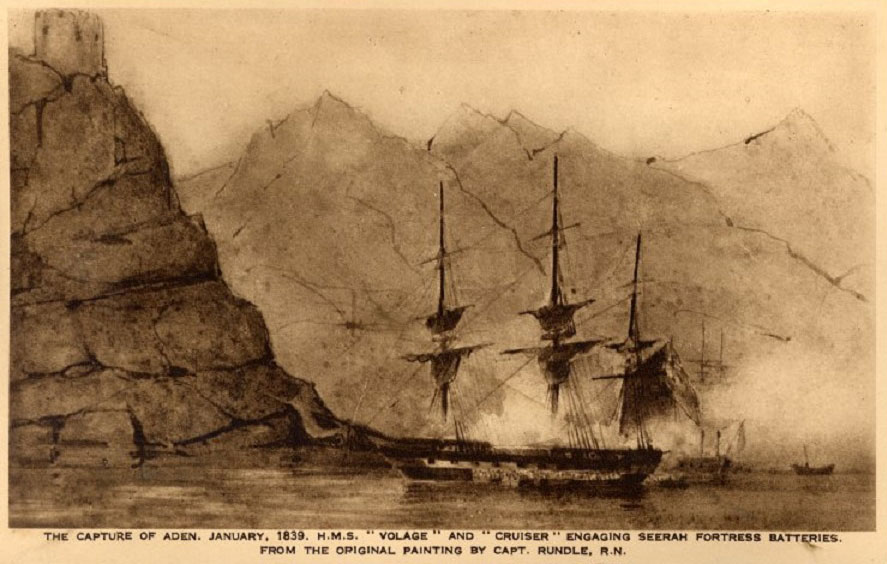 Four British ships were involved in the confrontation – HMS Volage, HCS Coote, HMS Cruizer and HCS Mahi. They had departed Bombay on December 29th, 1838, with Volage & Cruizer under command of Captain H. Smith and the accompanying transports under command of Major Bailie of the twenty-fourth Bombay infantry. Hostilities were ongoing when they arrived at Aden on January 16th.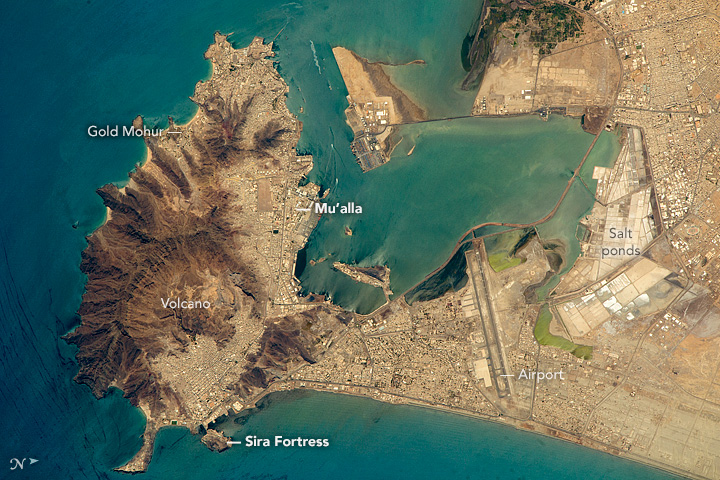 Arab defenders held the key defensive location of Sira (Seerah, Serah) Island fortress. The British requested the Sultan surrender, but his response was to say he required six days to consider. Being unsatisfied with this reaction and his earlier conduct and having only a few days supplies of water on their ships the British decided to press on. On the 19th they entered the harbour and opened fire on the fortress.
The Arab response was lacking as their musket fire passed over the attacking ships. British success soon followed and despite stern resistance the Arabs were defeated, losing upward of a hundred men, whilst the British lost no more than fifteen killed and wounded.
Aden later became a Crown colony in 1937 and a few years after that the capture of Aden was featured on the 10 Rupee stamp in 1939. As it can be seen, the engraver has carefully recreated the painting that was shown above.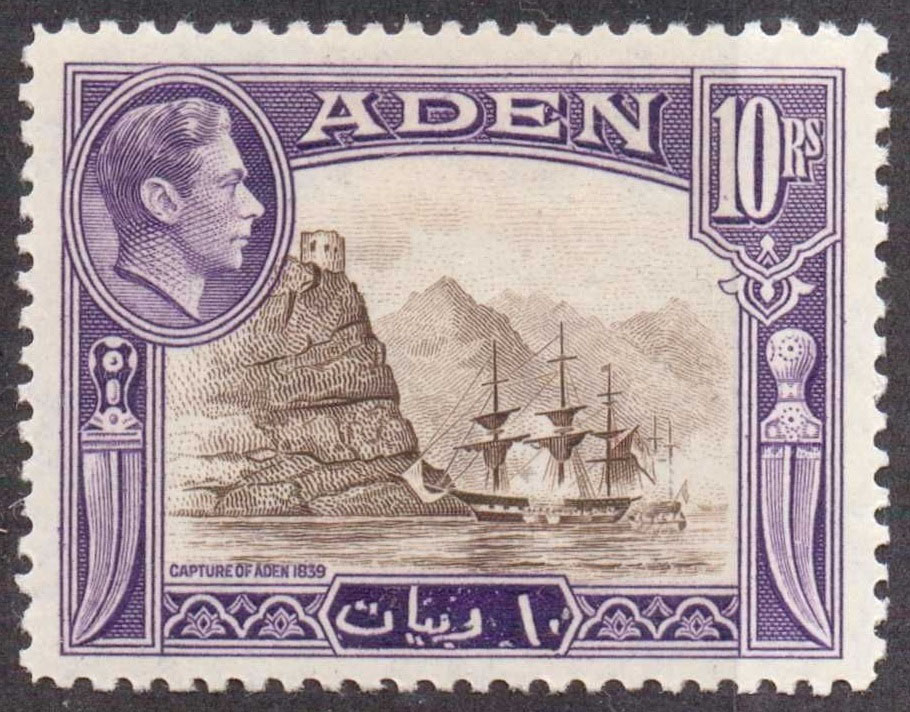 The Stanley Gibbons catalogue number for this stamp is SG27.
The British remained in control of Aden until 1967 when, after the Aden Emergency, it then became the independent People's Republic of South Yemen. This ended a period of rule that had lasted some 128 years.
Thanks to Tom Cusick over on Facebook (British Colonies Stamp Collectors) I have the figures for the 10/- value…
"David Studd put together a listing of the printings from this set. There were a total of 77,760 10/ stamps printed in five different printings. 1938, 1939, 1943, 1949 and 1951."
References used: