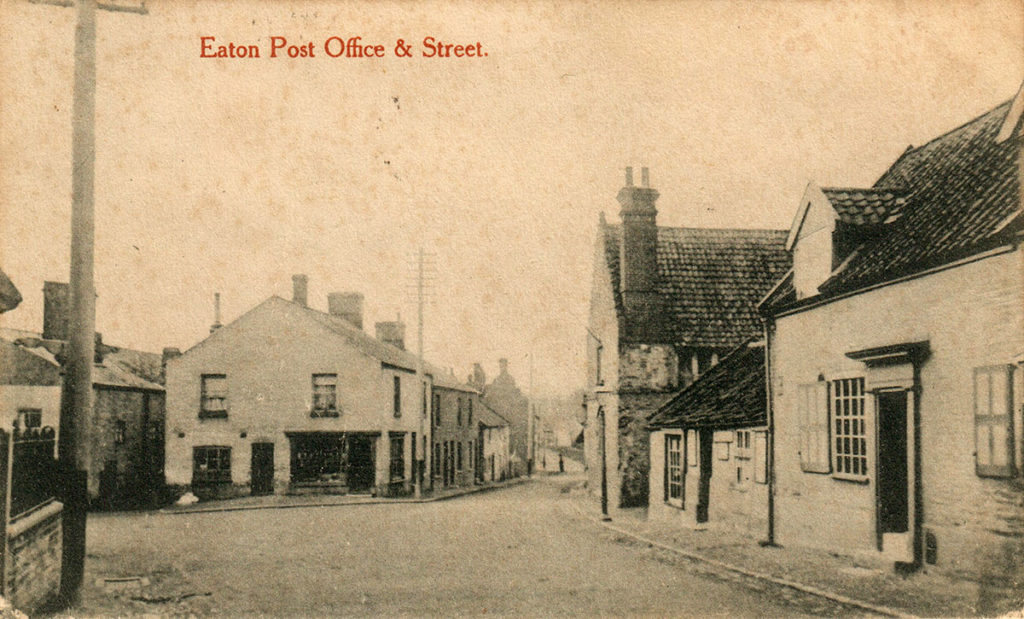 Eaton is a village and a suburb of the city of Norwich, the county town of Norfolk in the East of England. Eaton lies to the southwest of the city centre on the A11 road, the main route to London/Cambridge. ~Wikipedia
In the postcard view the post office is to the right. It's hard to tell if any of the buildings there now are the remains of the original ones, but it looks to me like it has all gone.
We can tell it's the right location as the distant building is still there. Here also is a view from the other direction on another old postcard.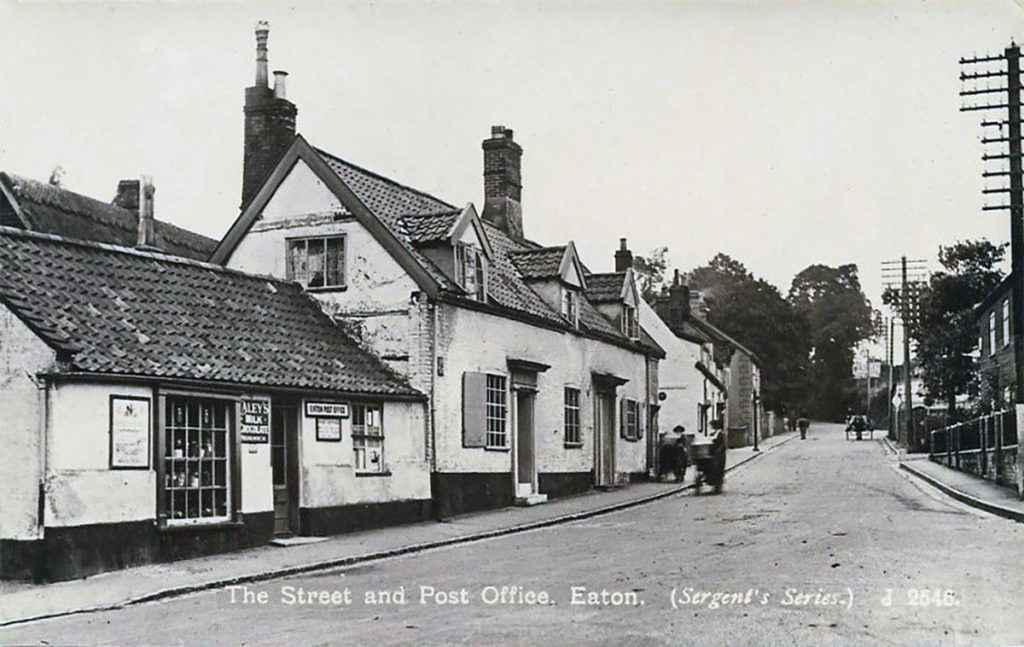 There is a postmark on the first card that gives some idea of the date of the photo…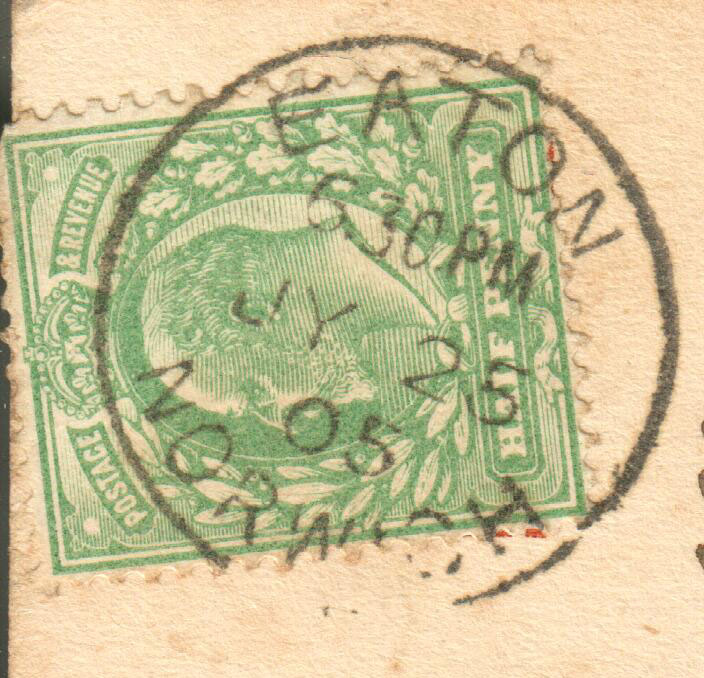 At 21 Eaton Street a Mrs. Ann Featherstone is mentioned in the 1904 Kelly's Directory of Norfolk as a shopkeeper and for providing postal services.
The OS Map for here as published in 1907 (revised 1905) marks the location of the post office: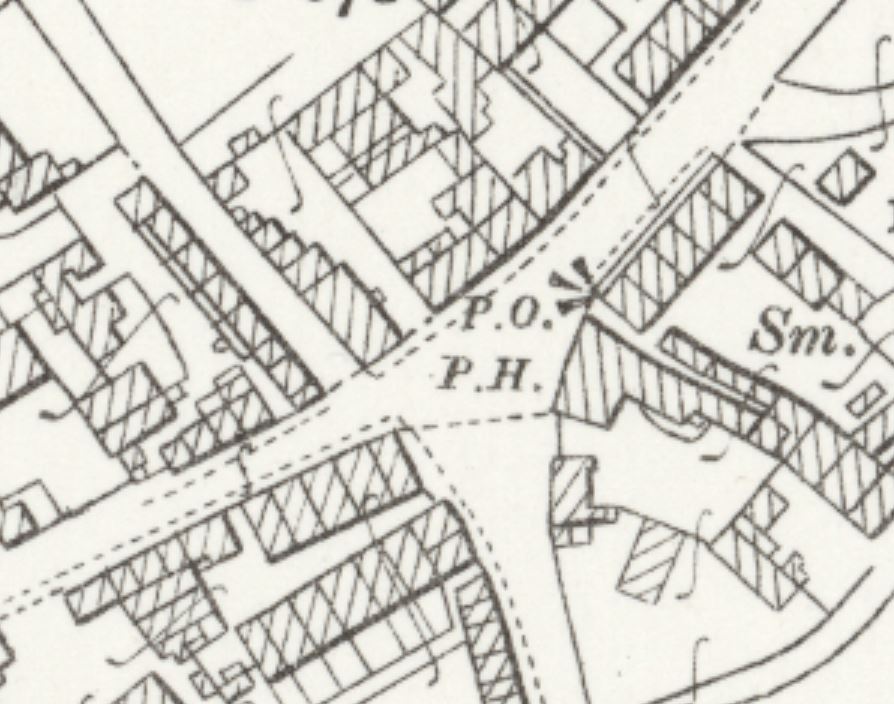 Second location
Just a little way back up the hill I have another location for the post office. This is unposted so no cancellation date on this one.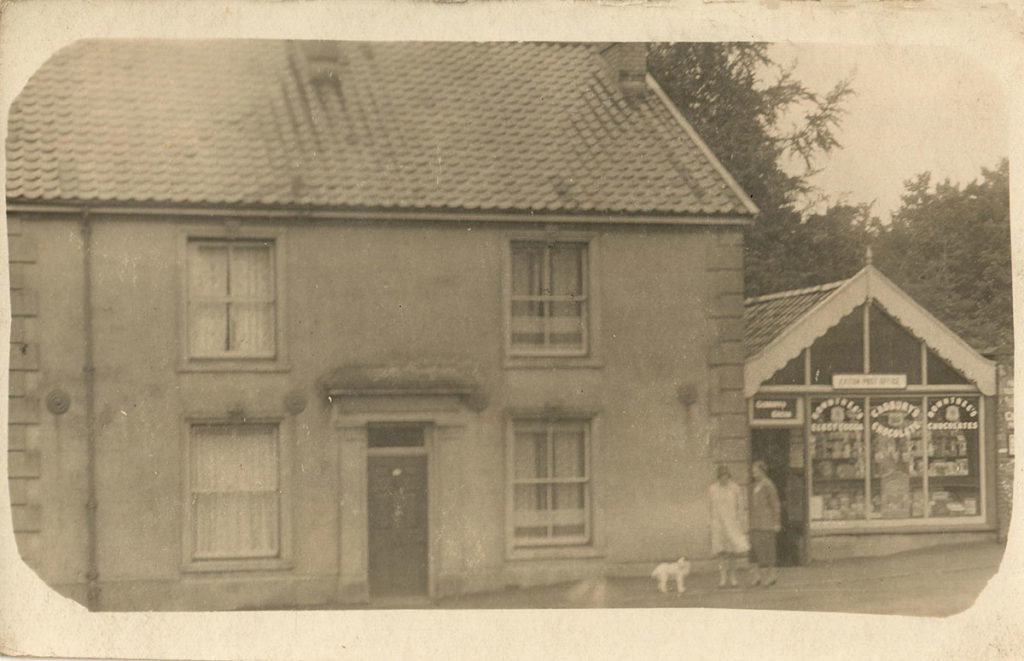 Looking much the same today.