Rollesby is a village and civil parish in the English county of Norfolk. It is situated on the A149 road, adjacent to Rollesby Broad and Ormesby Broad, about 12 km (7.5 mi) north-west of the town of Great Yarmouth and 30 km (19 mi) east of the city of Norwich. ~Wikipedia
Clearly the postcard shows that this post office was highly camouflaged back in the early 1900s! There was no location marked on the old OS maps but usually I find most of the old post offices around the centre of the town, this was no exception.
Without the ivy (I bet that was a job and a half) we can see the shape of the building much better, with it's attractive thatched roof and also that it has been altered over the years. As I write, there are no longer any chimneys, but they can be seen in the Google Street View archive as follows…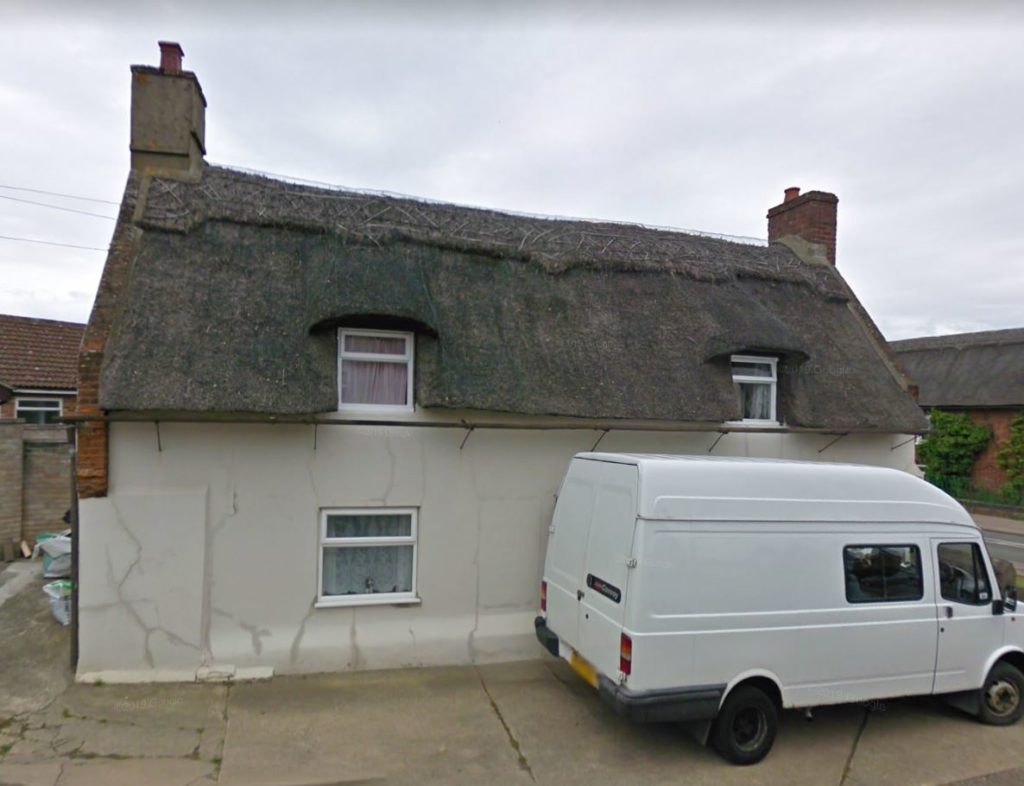 And there are the missing chimneys. Going back to the more recent view, this building is now known as Post Office Cottage, as can be seen by the small wooden plaque.
Kelly's Directory of Norfolk 1900 shows Samuel Arthur Gibbs was postmaster here around that time.