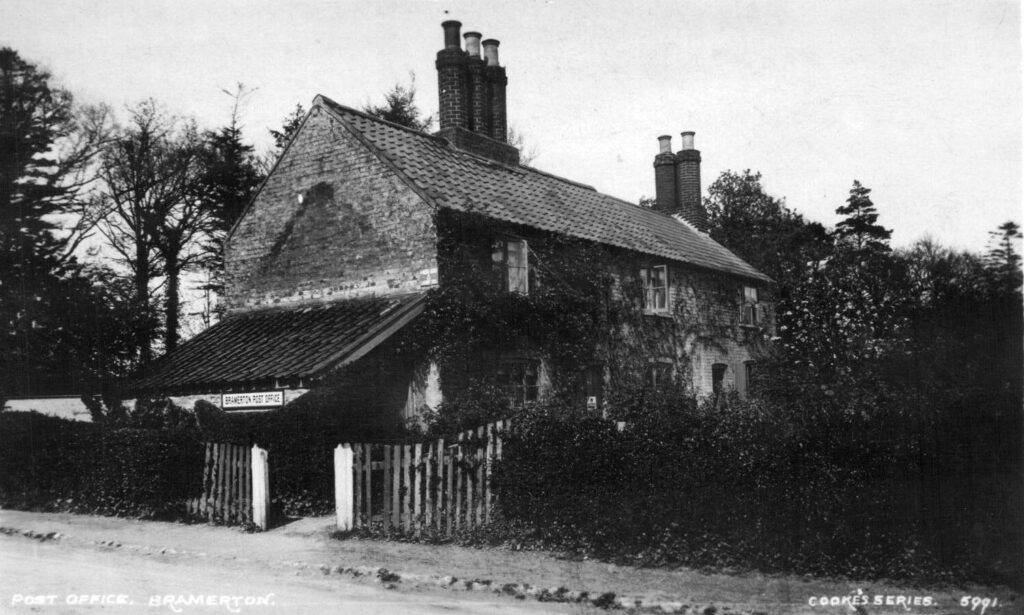 Bramerton is a village in South Norfolk 4¾ miles (7½ km) south-east of Norwich, just north of the main A146 Norwich-Lowestoft road and on the south bank of the River Yare. ~Wikipedia.
Kelly's 1900 Directory of Norfolk shows a William Cooke was postmaster here around the turn of the century. The postcard is labelled "Cooke's Series".
I have this postcard noted as 1917, but I think the image is earlier than that.