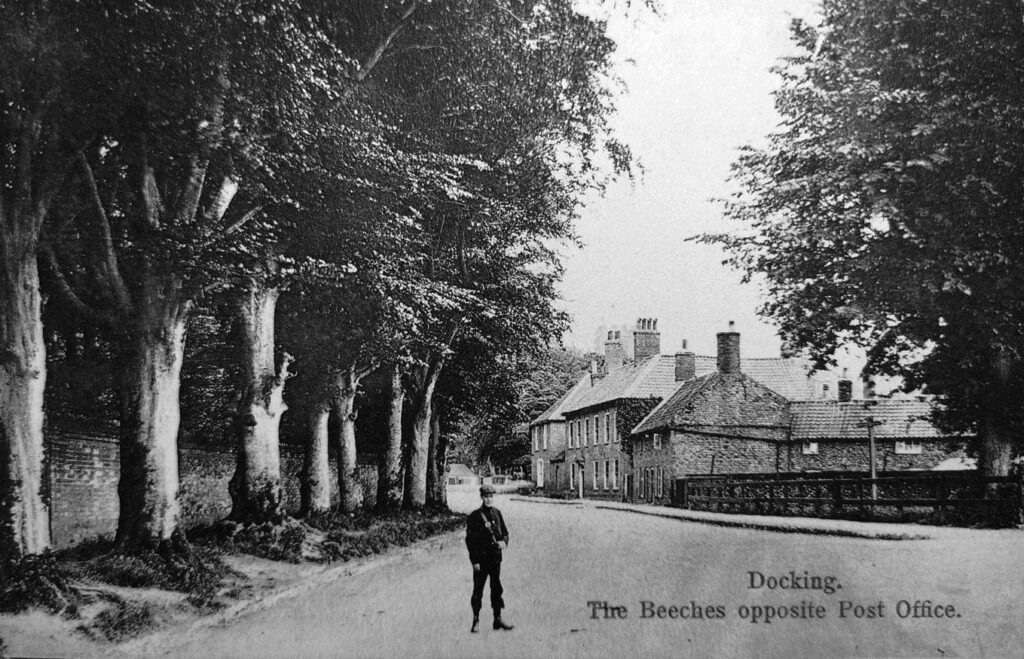 Docking is a village and ancient civil parish in the north-west of the English county of Norfolk. It is near the North Norfolk Coast Site of Special Scientific Interest. ~Wikipedia.
Kelly's 1900 Directory of Norfolk reports that a Walter Overton was postmaster around the turn of the century.
This scene still exists as can be seen above – it's not clear which building the post office was and I'm not sure if it is shown in the view.
A Post Office is marked on the OS First Edition Map.