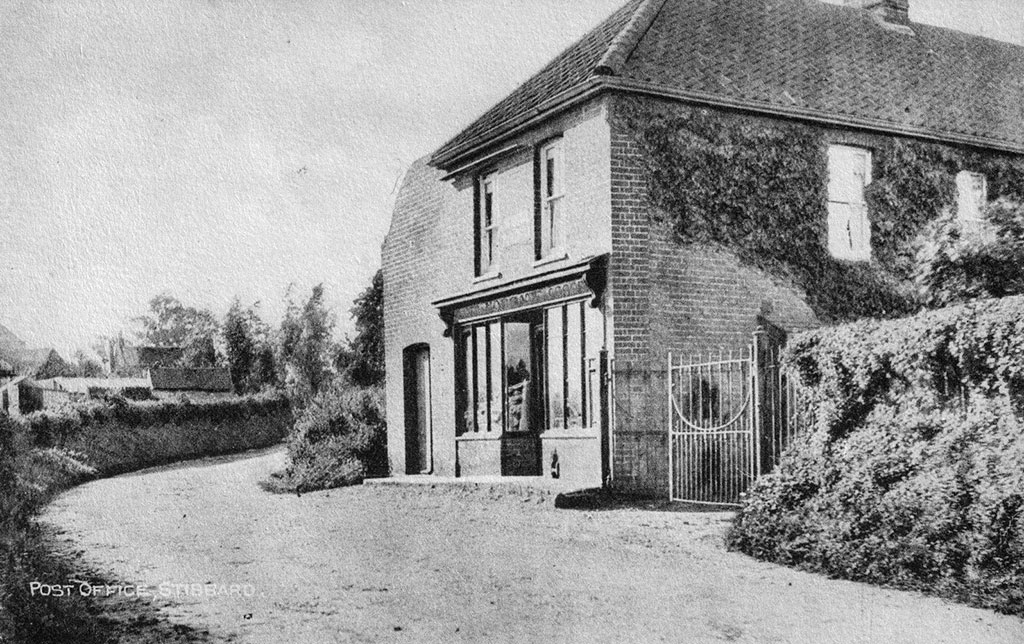 Stibbard is a village and civil parish in the English county of Norfolk. The village's name origin is uncertain. The name exists in a variety of spellings suggesting 'border path', 'stone border' and 'stone bridge'. ~Wikipedia.
The building still exists, as seen above – a post box remains there too.
Kelly's 1900 Directory of Norfolk indicates that Walter Norgate was postmaster at the turn of the century.
The old post office is also shown on the First Edition OS Map.