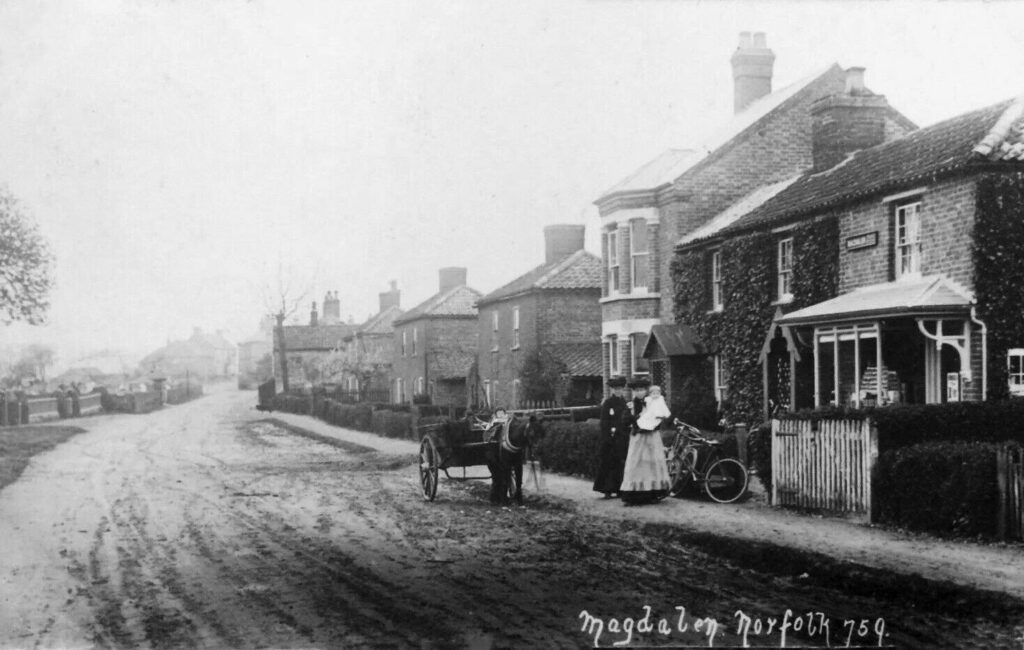 Wiggenhall St Mary Magdalen is a civil parish and village in the English county of Norfolk. It is 6 miles (9.7 km) south of the town of King's Lynn on the west bank of the River Great Ouse. The villages name means 'Wicga's nook of land'. ~Wikipedia.
Kelly's 1900 Directory of Norfolk shows that William Matthew Narborough was postmaster here at the turn of the century.
This postcard dates from 1908. I am so far unable to find the location now.