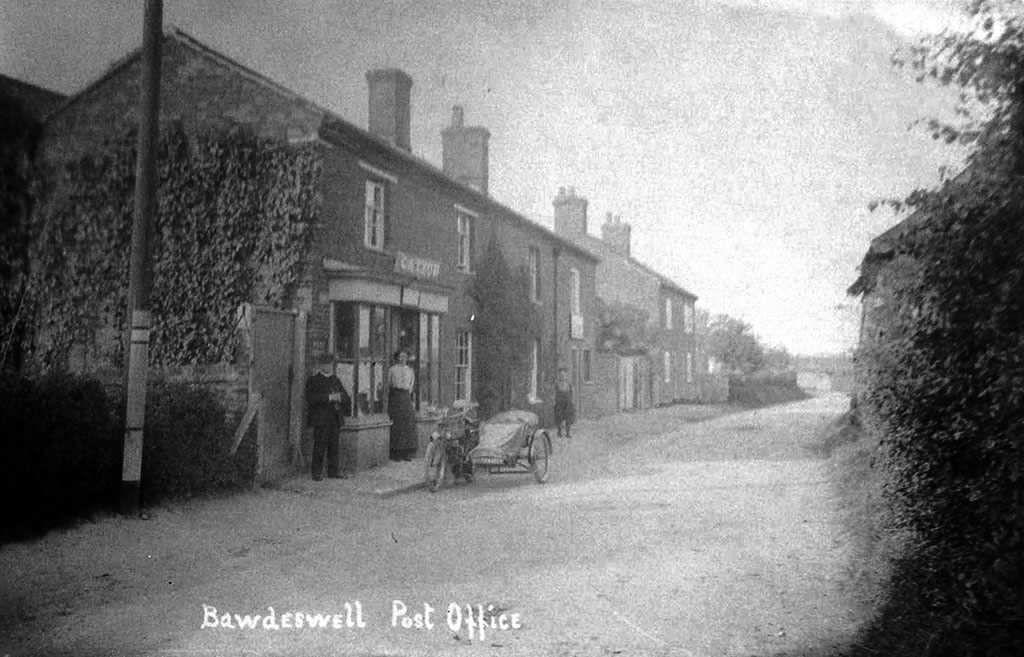 Bawdeswell is a small rural village and civil parish in Norfolk, England. It is on a Roman road that ran east-west between Durobrivae near modern Peterborough and Smallburgh, crossing the Fen Causeway. The village is recorded in the Domesday Book as Balderwella. It was the home of Chaucer's Reeve in The Reeve's Prologue and Tale in the Canterbury Tales. ~Wikipedia.
Kelly's 1900 Directory of Norfolk shows that Mrs Sarah Catton was postmistress here at the turn of the century.
The image is poor, but it appears to be her name "CATTON" above the door, so that is likely to be her in the doorway. It also looks like the man to her side is dressed in a postman's uniform.