Fakenham is a market town and civil parish in Norfolk, England. It is situated on the River Wensum, about 19 miles (31 kilometres) north east of King's Lynn, 19 miles (31 kilometres) south west of Cromer, and 25 miles (40 kilometres) north west of Norwich. ~Wikipedia
Thanks to the help I gratefully received from Peter Boggis of the Fakenham Community Archive I have a lot of information on this one as well as numerous photos taken over various points in time.
The location of this post office is in the street presently known as Old Post Office Street, which is behind the current cinema.
Starting with the earliest of the photos, I quote the notes Peter kindly sent to me.
FLHS080. A picture showing the first Crown Post Office in Fakenham around c.1870. The post office was located at a shop owned by Martin Bambridge (postmaster) situated in what was then known as the Market Place, later renamed as Old Post Office Street, Martin Bambridge is seen standing to the left of the door while his friend, John Cousins Garrood, stands on the other side.

John Garrood, an engineer/cycle builder, was a prolific inventor whose main claim to fame, although rarely acknowledged, was to have invented the tubular fork for cycles.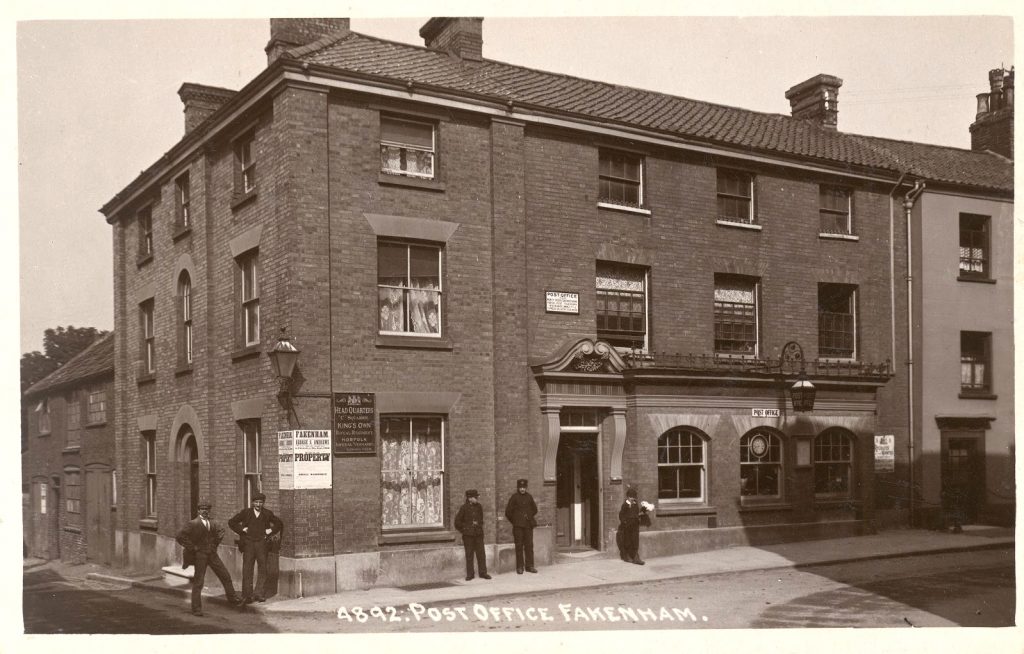 FHG219. The Old Post office, Old Post Office Street. Fakenham. c.1900. Renovated frontage of Martin Bambridge's original glass and china shop.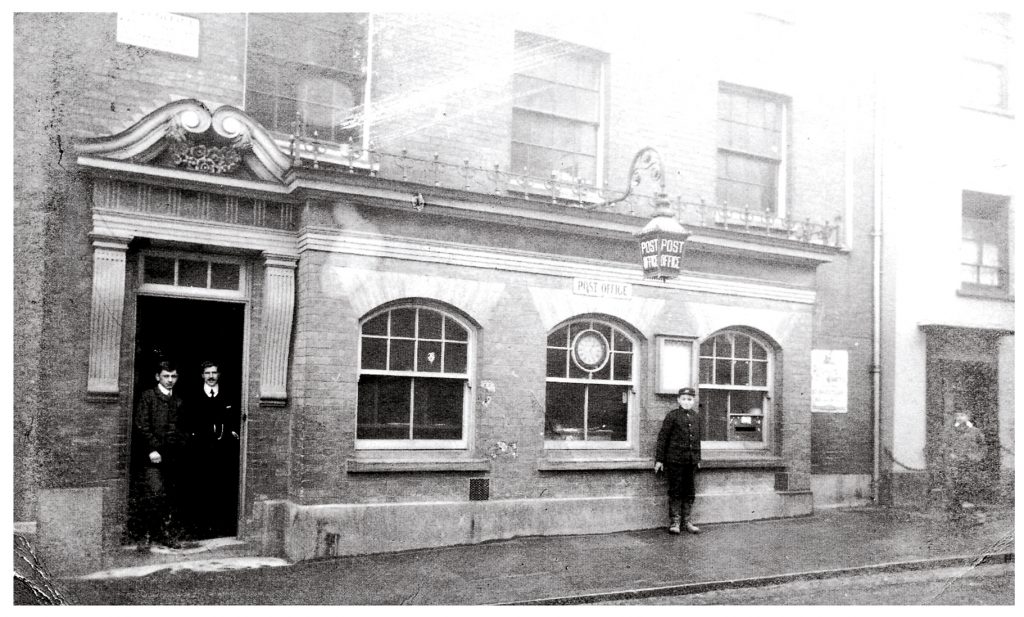 FHG220. Old Post Office Fakenham c.1906.


We believe this was photo may have been taken around the time of the Office's relocation to the east end of the market place opening there in 1907.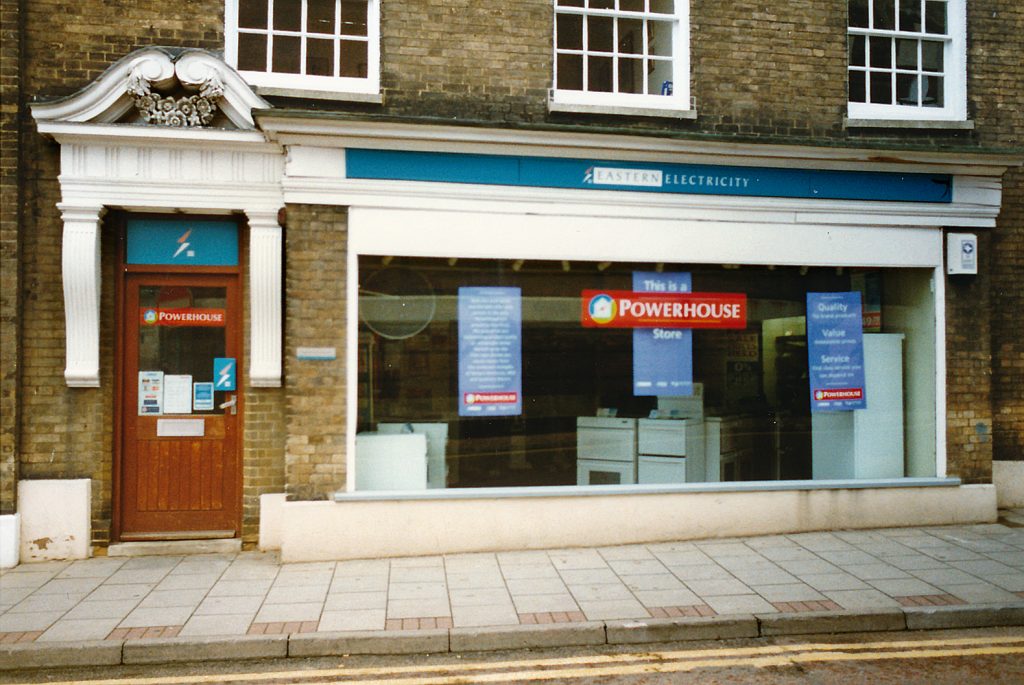 ATCL035. Same Building, c.1970s., Eastern Electricity showroom, 1 Old Post Office Street, Fakenham.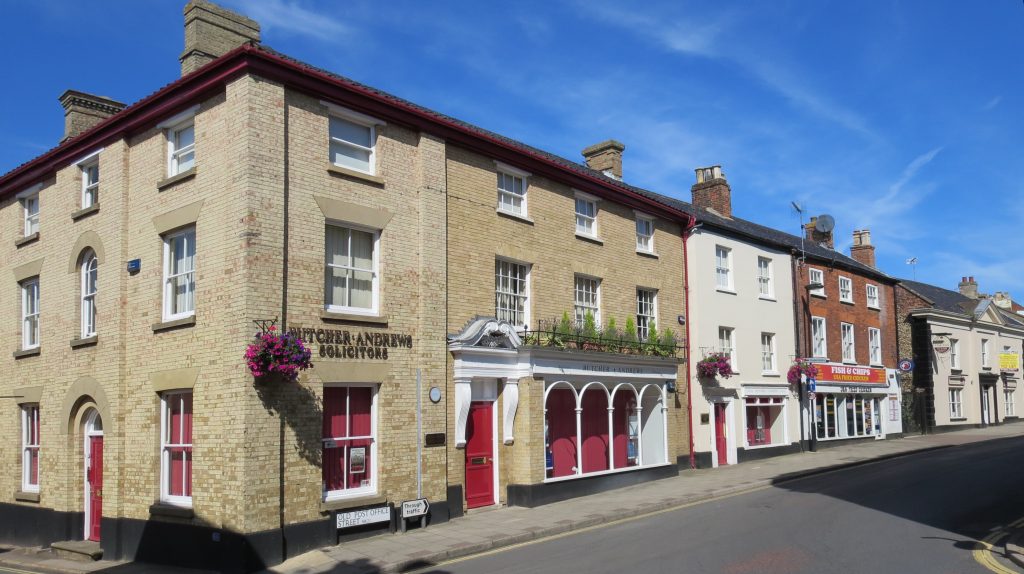 PB501. Same Building in Aug. 2014.
---
In addition to the above I have an old postcard of the Fakenham Post Office taken around 1903: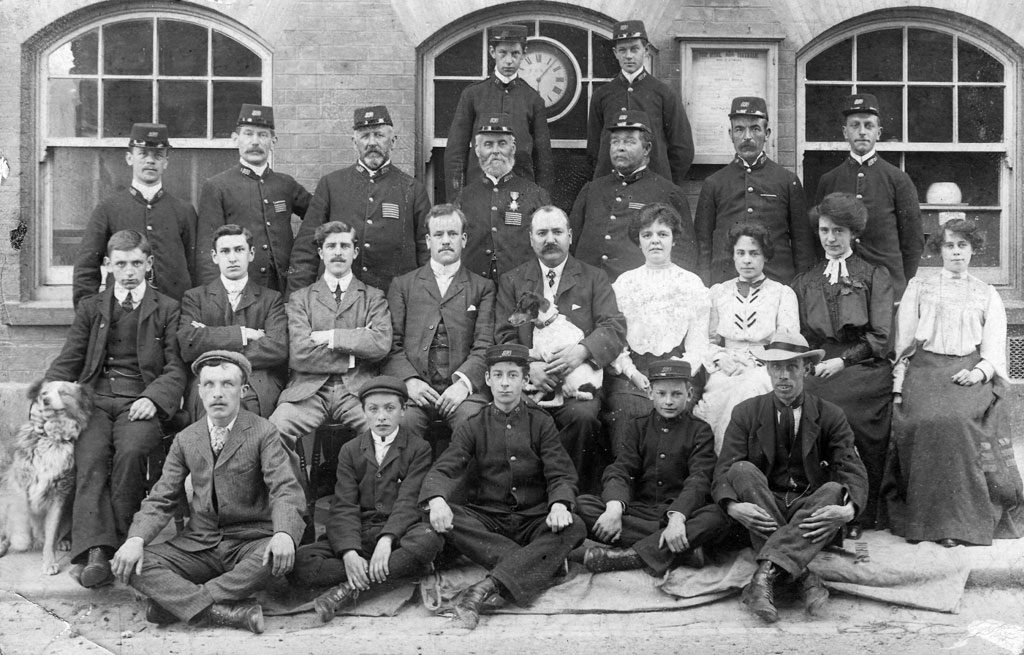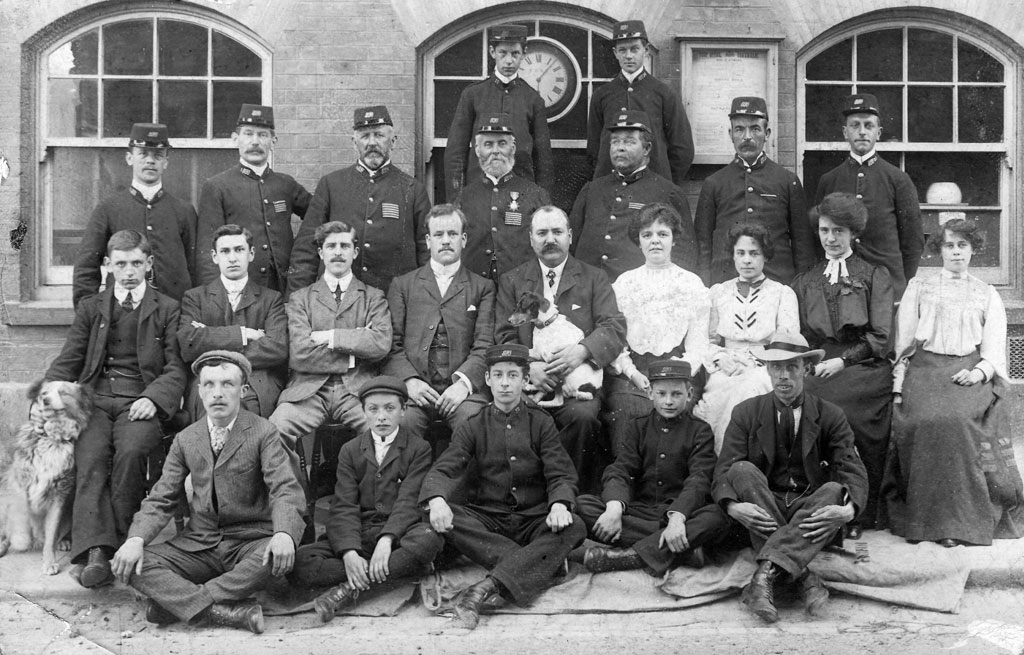 Thanks to Peter again as he was able to match this up with an image in their archive from The Journal, Dec 6th 1947 – also very pleasing as it lists everyone's names: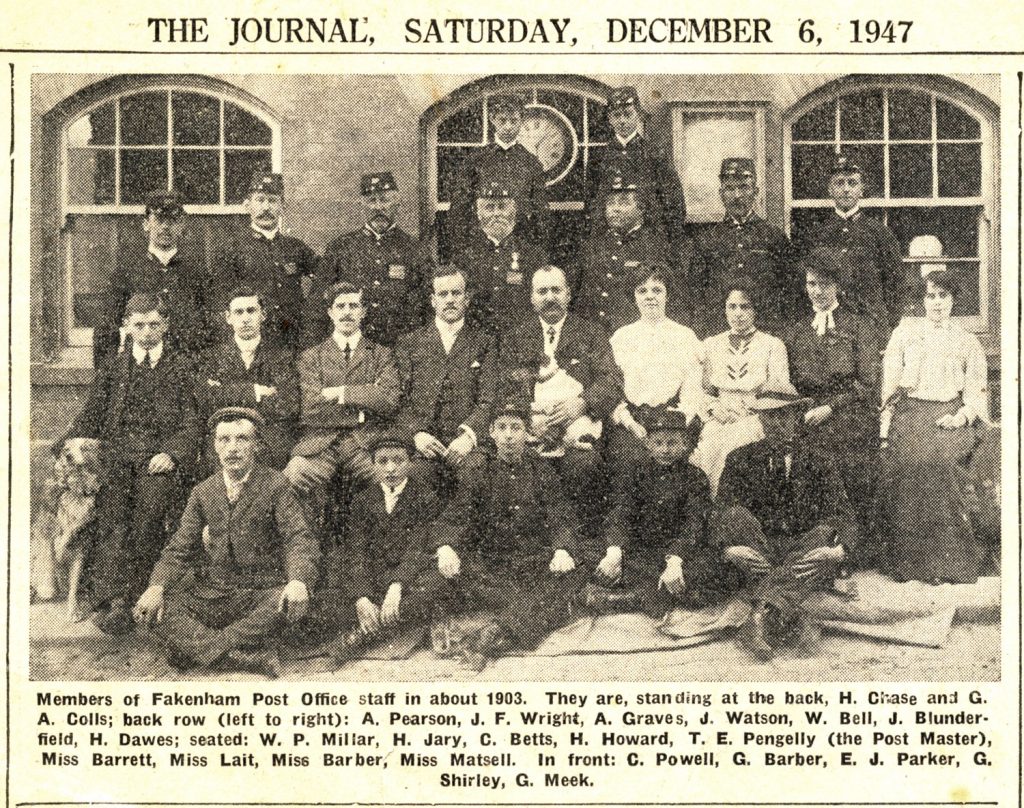 And here via Google we can see it in recent times, now occupied by Butcher Andrews Solicitors:
There is also some further reading in the archive of the Fakenham Local History Corner. There you can read about how the post office has been in at least five locations over the years and also some history of the postmasters and postmistresses.