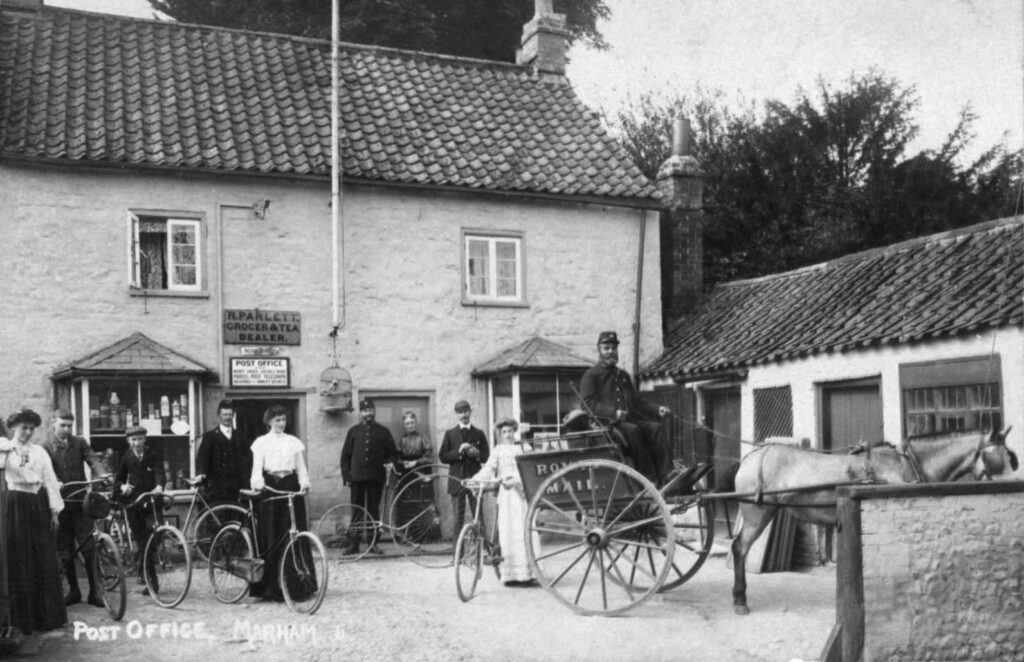 Marham is a village and civil parish in the English county of Norfolk, approximate 12 miles (19 km) away from King's Lynn. The villages name means 'Pool homestead/village' or 'hemmed-in land with a pool'. ~WIkipedia.
Kelly's 1900 Directory of Norfolk shows that Robert Parlett was postmaster here at that time.
The sign above the door reads "R. PARTLETT, GROCER & TEA DEALER". With a Post Office sign hanging below it.
This is one of the best post office images I have come across; there's so much going on here. Staff, posties, a wide range of bikes, and even a Royal Mail pony and trap. A great snapshot of a working post office and stores.
I am making enquires to see if the building still exists as I have so far been unable to locate it.